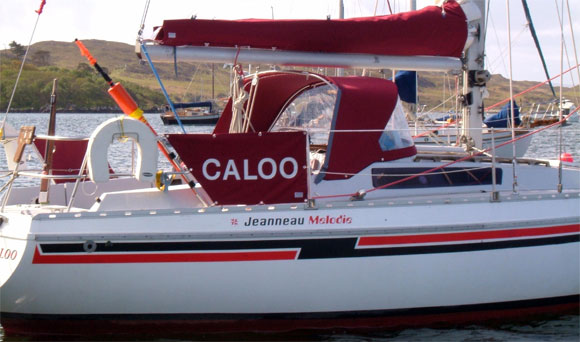 SPRAYHOODS
Comfort on deck is of paramount importance to the cruising sailor. A sprayhood will help to keep the cockpit dry and comfortable and the hatchway will be protected, allowing it to be left open for ventilation.
All of our sprayhoods are made to order; constructed using either coated Solacryl or Sunbrella Acrylic and are available in a wide range of colours. Thread options are standard Hemingway and Bartlett anti wick polyester or Gore Tenara 100% UV resistant PTFE. The design and specification of each order is discussed in detail with the client or boatyard. Construction sheets are completed to ensure all requirements are met. We have standard specifications, but the individual treatment given to each order guarantees that personal preferences and needs are incorporated.
On-board plastic patterns are taken to ensure accurate production of the sprayhood. High quality window material is used as standard. Specialist window material such as Strataglass is also available if requested. Finished hoods are fitted unless distance prevents it, in which case fitting instructions will be supplied. The boat and cover fittings used are either stainless steel or nickel plated brass. Wherever possible we will reuse existing boat fittings unless their position is unsuitable.
A new sprayhood can be manufactured to fit your existing frame or we can supply new framework. All frames are constructed using stainless steel tubing and solid stainless steel fittings. The frame bar pockets are zipped for easy removal. The aft bar has vinyl reinforcement fitted, which protects the fabric from dirt and general wear. The hood can be tensioned aft with webbing straps. An aft grab rail can be fitted as an optional extra and if required this can be leathered.